Looking for a super easy, kid friendly lunch or snack idea? These Pigs in a Blanket will quickly become a family favorite!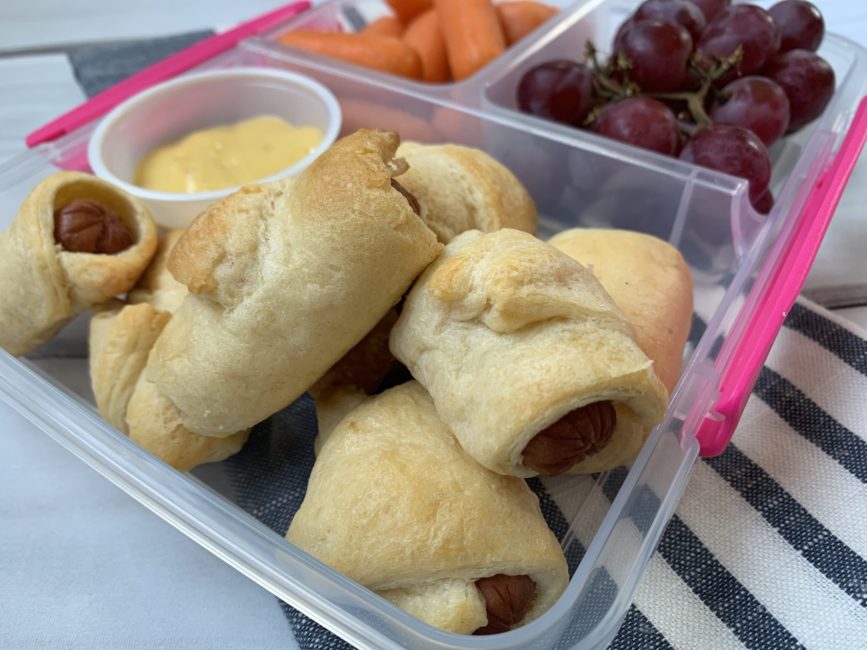 A new school year has begun, and even though my kids aren't old enough to need their lunches packed just yet, anything that has easy and kid-friendly going for it is going to be on my radar. Even before I had kids, easy meal or snack ideas were golden. And, for real, these tasty little treats are hard to deny!
My family loves it's get togethers, and we love our food at said get togethers. I'm always the cousin that tries out a new recipe and makes my family my guinea pigs. My mom and aunts, though…well they've all got their tried and true, go-to dishes that we all count on. If my Aunt Connie is there, baked macaroni and cheese and pigs in a blanket better be a part of the menu or there might be a mutiny.
So. If you're looking for a new lunch idea for your littles, or a tasty snack/appetizer that is going to quickly become a must-have at any gathering, you've found them. The best part? Virtually no dishes were dirtied in the making of this recipe.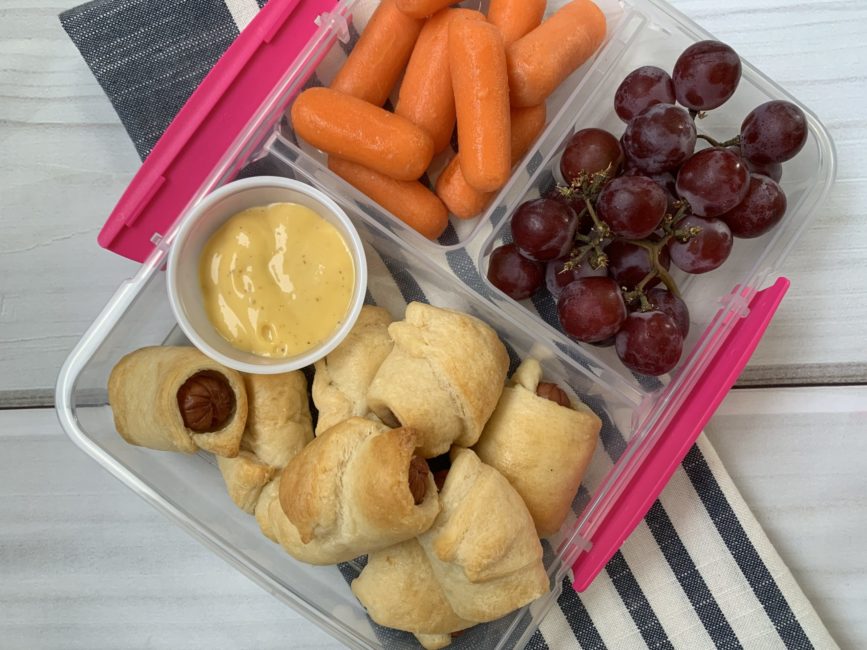 Tips for Making Pigs in a Blanket:
-Get the crescent roll dough that is already pre-cut, not the flat sheets. It will make your life that much easier.
-Line your baking sheets with parchment paper. That way all you have to do is throw away the paper when you're done. Like I said, basically no dishes!
How to make Pigs in a Blanket:
Are you sure you're ready for this? Here we go….Preheat your oven to 375 degrees and line a couple of baking sheets with parchment paper. On a work surface (I use a cutting board), unroll the crescent roll dough, separating each piece along the pre-cut lines. Cut each piece in three or four additional pieces, depending on the size. You can stretch the dough slightly as needed. Roll a small sausage in each little piece of crescent roll dough, and place each roll on the baking sheet. They won't expand very much, so there's no need to leave a lot of space in between each one. Bake for about 9 minutes, or until golden brown. Serve with honey mustard for dipping.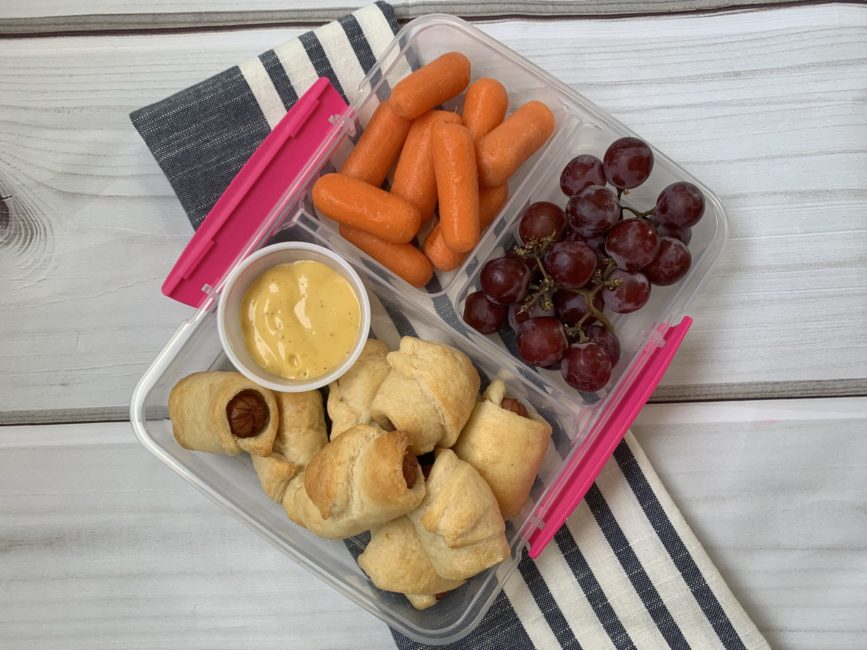 **This post was sponsored by The Glass Barn, Indiana's Corn and Soybean Growers, but all thoughts and opinions are my own.**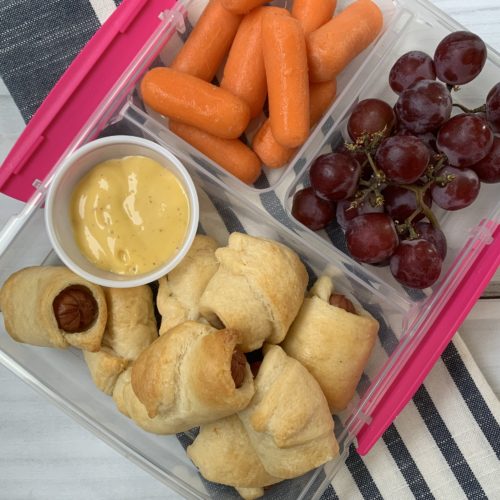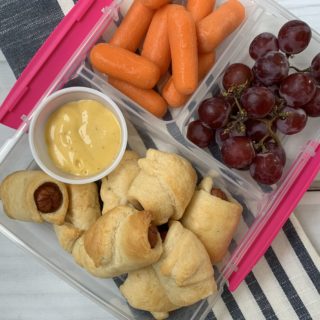 Pigs in a Blanket
The perfect packable lunch or appetizer idea, these Pigs in a Blanket are sure to become a family favorite!
Ingredients
1

Can

Crescent Roll Dough

1

Pkg

Lil' Smokies Cocktail Wienies
Instructions
Preheat the oven to 375 degrees and line two baking sheets with parchment paper.

On a flat work surface, unroll and separate the crescent roll dough along the perforated lines.

Cut each triangle of dough in to 3 sections.

Roll a cocktail wienie in each piece of dough and place on the baking sheet.

Bake for 9-10 minutes or until golden brown. Serve with honey mustard dipping sauce.