Your search for the perfect Guacamole recipe ends here! Quick and delicious, this Easy Guacamole recipe will be the hit of your next party or family taco night!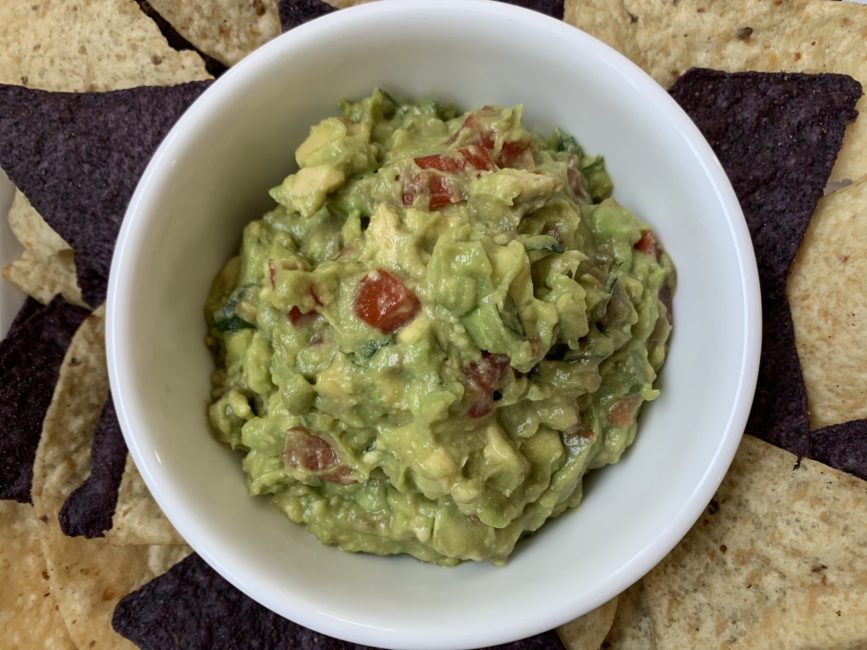 Chips and dip, ammiright? I love them. Any idea of not eating too much goes out the window pretty quickly when there are chips and dip involved. Salty, crunchy chips meet creamy, or cheesy, or spicy, or…whatever. I don't care. Just pass it over.
Guacamole is one of those magic dips that is versatile enough to double as a condiment, and even as a salad topping. Really, the possibilities are endless for this super healthy dip that is traditionally made with avocados, jalapenos, cilantro, and lime juice.
I've searched for what seems like forever for the perfect Guac recipe, and thanks to my big brother and and sis-in-law's recipe, I think I've finally found it. It seems like every time I've tried to make guacamole in the past, it just didn't have enough flavor. It seemed bland and had no depth. Turns out, I just needed to simplify my recipe and go back to (almost) basics. I guess older siblings sometimes know what they're talking about, huh?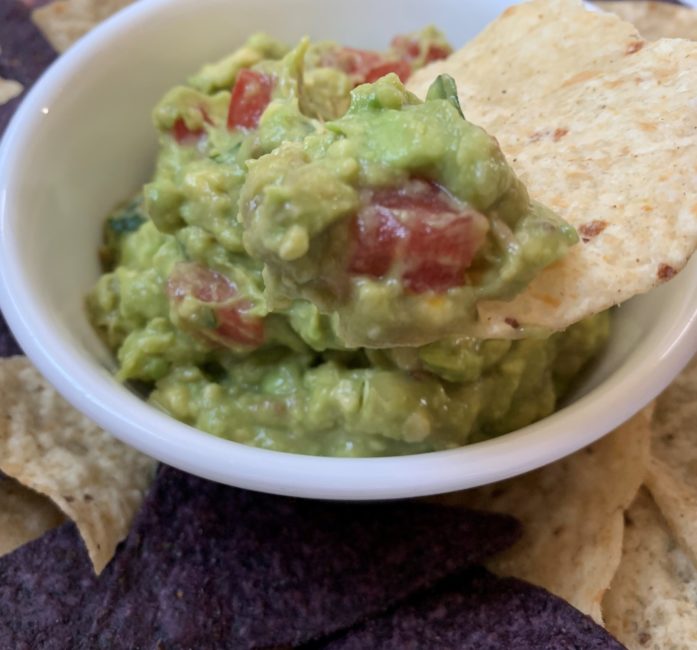 How to Make the Perfect Guacamole:
Grab 6 avocados and a large, sharp knife (such as a chef's knife). Slice, pit, and cube the avocado, removing the cubes into a large bowl with a spoon. For step-by-step instructions on how to seed and slice an avocado, visit this post from my friend over at My Fearless Kitchen. Don't be intimidated! It's really easy once you get the hang of it! Instead of just slicing the avocado like she suggests, cut it into a diamond pattern by first slicing in one direction and then the other for this recipe. And there's no need to be extra careful when you're spooning it into the bowl; you're just going to be mushing it all anyway.
Once you've got all of the avocado into the bowl, add the other ingredients: diced tomato and onion, finely minced garlic-I like to use a garlic press-, the juice of two limes, diced jalapeno, and some chopped cilantro. Using a fork, start mashing it all together. Once you've got it started, add some sea salt or kosher salt. Mash and mix a little more, and keep doing this until you've got the consistency and salt level you want. Dig in with some tortilla chips or spoon it on to your taco or salad! Enjoy!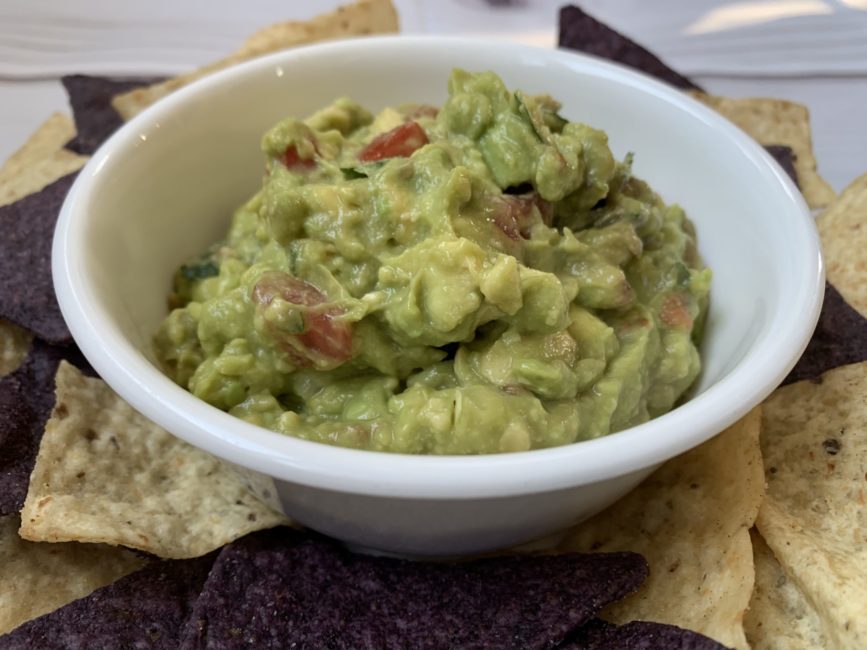 Looking for other Mexican inspired recipes? Try one of these!:
Zucchini and Hamburger Taco Skillet
Chicken Fajita Salad with Homemade Cilantro Lime Ranch Dressing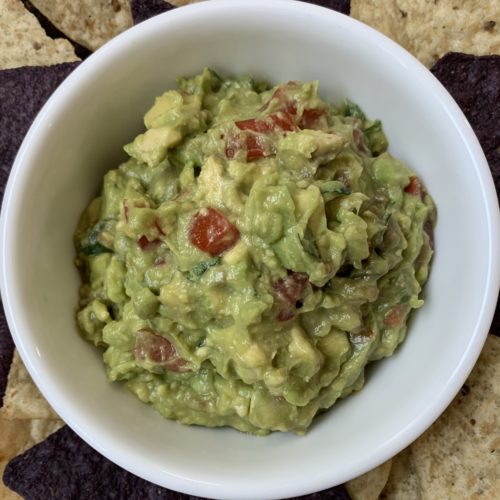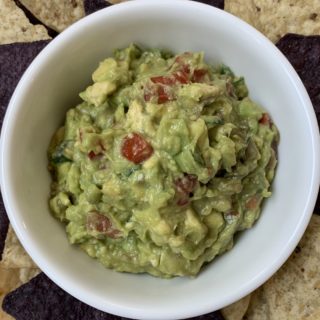 Easy Guacamole
Your search for the perfect easy Guacamole ends here! The perfect dip, condiment, and salad topper, this traditional recipe is sure to become a favorite!
Ingredients
6

Avocados

2

Roma Tomatoes

1/4

White Onion, Chopped

1

Jalapeno, Diced

2

Cloves Garlic, Minced

2

Limes, Juiced

3

Tbsp

Fresh Cilantro, Chopped

Sea Salt or Kosher Salt, To Taste
Instructions
Pit and cube 6 avocados. Using a spoon, scoop pieces into a large bowl. Add the juice of 2 limes, diced tomatoes, onions, and jalapenos, along with the garlic and cilantro.

Using a fork, mash all of the ingredients together. Stir in some salt and taste for seasoning. Continue mashing until the guacamole reaches the desired consistency.